!REVISED BY WcWeber wcweber.com Sept. 2011>
Schneider Brothers Electric, established in 1980 in Cincinnati, OH with intentions of providing control panel and integration labor for local industry. Starting out with just a handful of employees, customer satisfaction and word of mouth led us to grow fast. We now maintain around 20 employees and have several licensed electrical employees that we keep up to date on all local and national codes.
With more than 30 years of electrical, pneumatic and hydraulic control panel and integrating experience, we have supported many of the manufacturing corporations that exist in the tri-state area. We offer quality, comprehensive, clean and timely support for all clientele and will make sure that our experience goes to work for you.
Schneider Brothers takes pride in craftsmanship, cleanliness and efficiency so that at the end of the job, your project represents the quality and professionalism you put into it yourself.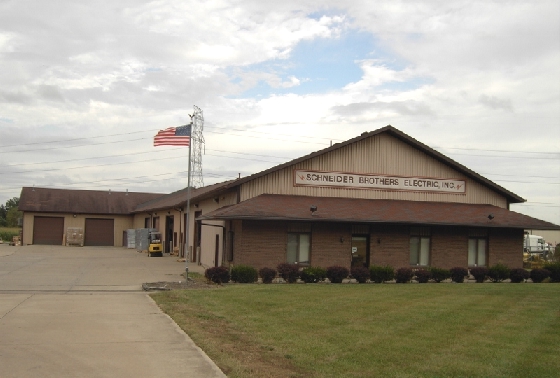 ---
Home | About Us | Electrical | Hydraulic | Pneumatic |
Field Support | Design Support | Testimonials | Contact Us
---
© Schneider Brothers Electric Company®